« Back to News & Notices
Meridian Pressure Station Nears Completion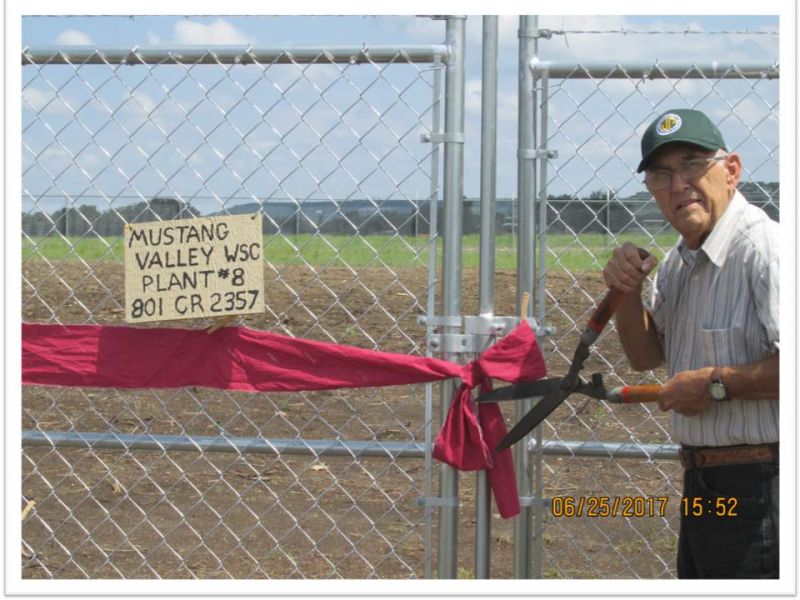 MVWSC has been working diligently on a big project over in the Meridian area. This new 1 acre site will boost the pressure for members being serviced by Well 2 northwest of the town.
On Thursday, September 21, 2017, the pressure tank was installed and the cement roof lifted into place on the new building.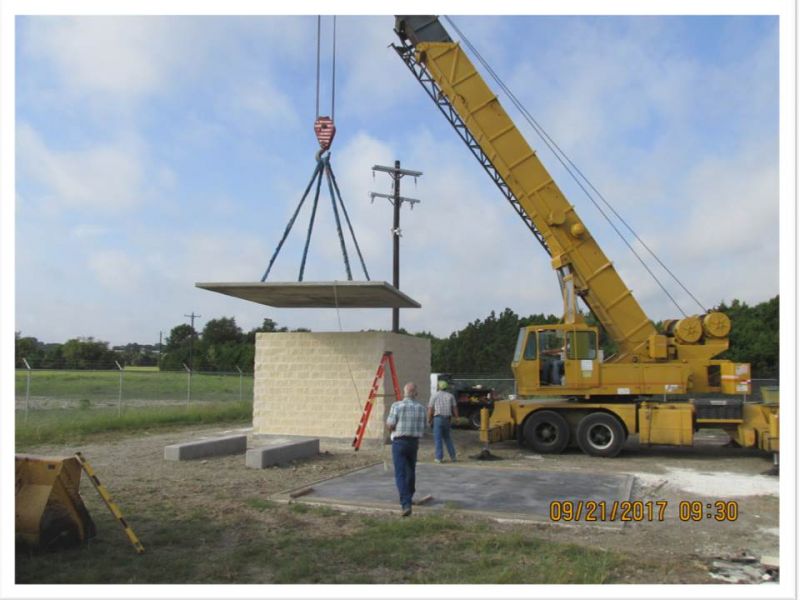 The next phase in this project will require a short outage in that area to install valves during the week of September 25-29. The outage should last only a few short hours during this week. In preparation, Meridian area members are asked to put aside 5-10 gallons of water for drinking, cooking and bathing. Thank you for your patience as your water company seeks to improve your service.
As an aside, since I am just the office manager, I can brag on our board of directors. They are extremely dedicated individuals who have high personal standards for excellence and fairness. High five to all seven directors!